TORCH Newsletter
19 January 2015
This term celebrates research that bridges the humanities and sciences, with the announcement of two paired humanities/science doctoral studentships, a new research network bringing together Philosophy and Biology, as well as a series of events involving cross-disciplinary conversations. Registration is also open for "Is the Playwright Dead?", a series of events with David Edgar, Humanitas Visiting Professor in Drama Studies. In addition, there are the usual wide range of events organised by our networks and other research groups, which you can find at www.torch.ox.ac.uk/events.
Narrative & Proof, Headline Event 2014-15
Leading scientist Marcus du Sautoy will be joined by poet and novelist Ben Okri, mathematician Roger Penrose, and literary scholars Laura Marcus and Elleke Boehmer, to consider how narrative underpins and nurtures mathematics every bit as much as the arts.
Advance tickets for the event are now fully booked, but we expect some seats to be available on the day. We are also pleased to be feeding the event through live to an adjacent overflow room (with all welcome at the drinks reception) and webcasting the discussion. Please click here for more information about the event and how to watch it online.
Humanities and Science: In Conversation
A series of panel discussions bringing together humanities scholars, scientists and artists to explore how points of methodological conversions between diverse fields can be used to address current research questions. The events will open with short presentations, followed by general discussion and audience questions.
27 January | Mental Health (Speakers from: Psychiatry, Literature, Theology)
10 February | Randomness and Order (Physics, Music, Statistics & History)
24 February | Representing Science (English, Art, Neuroscience & History of Art)
9 March | Culture and Technology (Languages, Zoology, Engineering & Classics)
All seminars will be held at Radcliffe Humanities, Woodstock Road, Oxford from 13:00 - 14:00. Lunch will be available from 12:45. Free and all welcome.
A fortnightly series of bite-size book discussions, with commentators from a wide range of disciplines. The books featured this term intersect the Humanities and Sciences.

28 Jan | The Stressed Sex, Daniel Freeman
11 Feb | Faith and Wisdom in Science, Tom McLeish
25 Feb | Observing by Hand, Omar Nasim
11 March | The Perfect Theory, Pedro Ferreira

All at the Radcliffe Humanities from 13:00 - 13:45, with lunch provided (available from 12:45). Free and all welcome.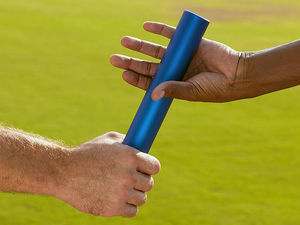 Biologists, philosophers, psychologists and anthropologists will think about inheritance and the evolution of cooperation, and how the two can be mutually illuminating.
What is the relationship between the novel, in its many languages, forms and politics, and the legal/political discourse of human rights?
Paired Humanities/Science Studentships
These new studentships will involve a pair of fully funded postgraduate students – one in the sciences, and one in the humanities - under the joint supervision of science and humanities scholars, allowing humanities faculty and doctoral students to experiment with the science research-team model. Applications will be invited from students shortly.
This research brings together the strengths of historical and psychological approaches in pioneering ways, so as to explore the deeply contextualised, quantitatively and qualitatively measured, life-long impacts of abuse and neglect in childhood.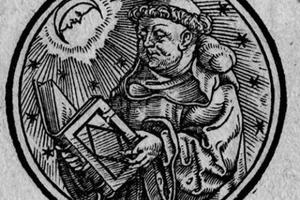 By recreating the scenarios described in medieval manuscripts using the tools available to the authors, and understanding the intellectual frameworks they inherited, this project aims to develop a rich understanding of medieval science.
The AHRC-TORCH Graduate Fund is the first of its kind in the world: a student-led, student-governed graduate fund. It offers DPhil researchers exciting opportunities not only to get funding for graduate interdisciplinary projects such as conferences, journals and podcasts, but also to judge entries and to be part of the governance of the fund itself.
Applications for funding are due on Monday 2 February, and further details (including how to apply) can be found at: http://torch.ox.ac.uk/graduatefund.
Funding deadline reminder
Humanities/Science Sabbaticals
Postholders in the humanities and sciences are invited to submit joint applications for a paired research sabbatical. The deadline is Monday 23 February 2015. Please click here for more information.
TORCH and the Ashmolean University Engagement Programme are inviting applications from Faculty, Research Fellows and Students for projects that will engage creatively with the 2015 Eastern Art Painting Gallery exhibitions on early 20th century Asian Artists.
Proposals around each exhibition may include some of the following ideas:
Extended papers and other publications
Workshops, symposium or lecture series
Poems and other relevant gallery readings
Students and Faculty gallery talks
Web projects
The next exhibition is Bengal and Modernity: early 20th century art in India. Please submit proposals for this exhibition to uep@ashmus.ox.ac.uk by Friday 30 January.
Latest news from the Humanitas Programme
We are delighted to announce that registration is open for David Edgar's series of events "Is the playwright dead?". He will explore the causes and consequences of the anti-writer trend. Is it happening? Do the charges against the playwright stack up? Can playwrights work effectively in a collective framework? What effect is the controversy having on training, on the profession of playwright, on criticism and the theatre as a whole?
State of Play
Monday, February 2, 2015 - 5:00pm to 6:30pm
David Edgar will outline the story of new writing in postwar British theatre and the growth of the anti-writer trend since the 1990s.

More information and booking details
How Playwrights Work
Wednesday, February 4, 2015 - 5:00pm to 6:30pm
A conversation with playwrights April de Angelis and David Greig discussing their working methods and what is (or isn't) unique about their work.

More information and booking details
How Playwrights Collaborate
Friday, February 6, 2015 - 5:00pm to 6:30pm
A conversation with playwrights Howard Brenton and Bryony Lavery about how playwrights collaborate with directors, performers and each other.

More information and booking details
Plays for Today?
Saturday, February 7, 2015 - 5:00pm to 7:00pm

A closing symposium in which critic Michael Billington, playwright Rachel De-lahay, theatremaker Chris Goode academic and Dr Liz Tomlin discuss with David Edgar the place of the playwright in contemporary theatre.

More information and booking details
To whet your appetite for the upcoming drama series, take a look back at the archive and Vanessa Redgrave's lecture focused on the theme of Theatre and Politics: "Speak What We Feel Not What We Ought To Say - (Part 1.1) King Lear"